FREE UK DELIVERY ON ALL PURCHASES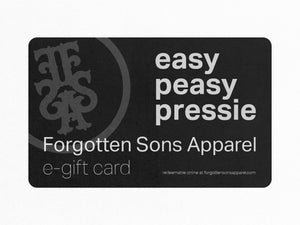 BORING BUT USEFUL BIT
Hello and thank you for checking out our site.

We're two brothers who thought that rather than search the internet for some clothing we liked, it would be easier to knock it up ourselves. Turns out we were wrong. Very wrong. Still, fortune favours the bold so hopefully you enjoy the fruits of our labour as much as we do.
We're not ones to tell people what to wear so pick whatever you think looks best on you, it's your body so dress it how you like. T-shirts, hoodies and vests are all unisex but there are fitted options if you would rather. If you want a looser fit on your t-shirt then it might be worth going up a size, we aren't ones to judge!


All our products are freshly created to order and sent with FREE DELIVERY if shipped to the UK where we aim to have them with you inside of 14 days. Overseas orders will be charged £9.95 to cover postage unless they are over £100 in which case the shipping is FREE.
We have tried to be as ethical as possible, our t-shirts and vests are made from organic cotton, the inks used are vegan-friendly, our hoodies are all WRAP certified and we aim to use as much recyclable material in our packaging as possible.
If you have any questions, queries, spot a typo or have a recipe for some delicious soup then get in touch by e-mail or nip over to Facebook or Instagram and find us on there.

PS. Mum and Dad, it's only a name. We still love you.